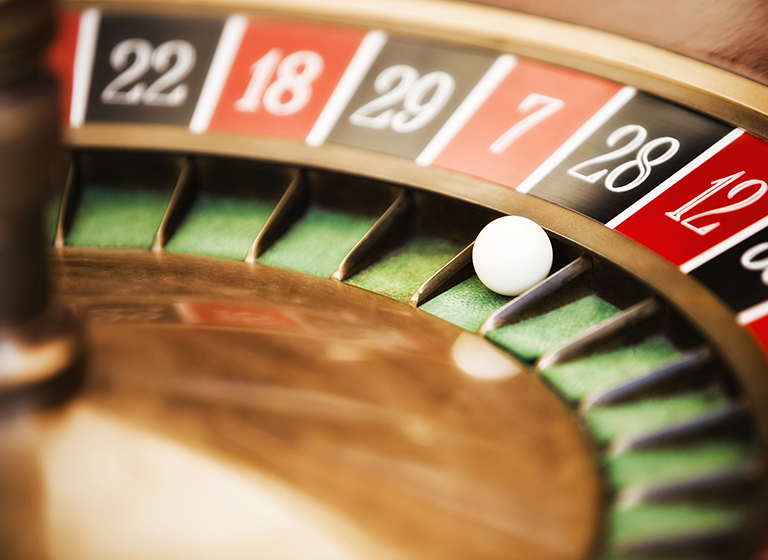 GAMING AND LOTTERY
Gaming is a highly-competitive business, with sophisticated global players competing head-to-head with governmental bodies in a highly regulated industry. As the public desire for innovative gaming experiences continues to evolve, organizations operating in this multi-billion dollar business require practical legal advisors who understand the myriad of business, regulatory and financial challenges they are likely to face. With extensive experience across all Canadian and international gaming, casino, lottery and horseracing sectors, McMillan advises  a wide variety of gaming organizations, as well as gaming support and supply businesses.
We help clients structure, develop, finance and implement gaming venues (including land-based casinos and horseracing tracks). Our gaming industry lawyers have acted on matters ranging from negotiating construction and joint venture arrangements to securing large financings for casino operations to advising on acquisitions of gaming assets and casino facilities.
SPORTS
Along with its seemingly unlimited potential and a massive international audience, sports come with a wide range of concerns, from the purchase and sale of professional franchises to competition and territorial matters and sponsorship, licensing and marketing.
With the assistance of a law firm that combines its experience with a true passion for the games themselves, sports franchises and the businesses that surround them can win more than just championships. Our focus at McMillan is on helping clubs  develop commercial strategies that drive brands and financial performance to new heights, while working closely with organizations that support the sports industry, such as governing bodies, rights holders, broadcasters and athletes themselves
McMillan lawyers help our clients succeed through advising on commercial transactions, service contracts, employment and immigration issues, and financing arrangements for clubs and venues; assisting with real estate negotiations and stadium development projects; protecting intellectual property rights; negotiating sponsorship, merchandising, licensing, distribution and advertising contracts; negotiating broadcast rights; advising on mergers and acquisitions; and conducting contract negotiations on behalf of players, agents and clubs.
VIDEO GAMES AND ESPORTS
McMillan's Video Games and Esports Group is at the top of its game, because interactive entertainment is not child's play. McMillan's video games and esports lawyers draw on their experience from multiple practice groups, bringing a multidisciplinary approach to craft practical, effective and innovative legal solutions for the client.
As recognized leaders in this rapidly evolving industry, McMillan specializes in the complexities of gaming law. Our lawyers are established in the video game and esports industry, speaking at and organizing internationally-recognized conferences on video game topics through active involvement with the Games Law Summit, Tokyo Game Show, Esports Bar Association, Video Game Bar Association, and Canadian Technology Lawyers Association.
McMillan lawyers collaborate to advise the video game and esports industry on starting, structuring, and reorganizing companies to benefit from digital tax or interactive media credits; financing, and mergers and acquisitions in the interactive entertainment industry; hiring, outsourcing, insourcing and managing a diverse workforce; developing robust policies, procedures and practices, as well as terms of service and end user license agreements; creating, protecting, enforcing and defending intellectual property rights; organizing and structuring esports tournaments, loot crates, virtual currencies, and micro-transactions in compliance with byzantine regulations; drafting and negotiating commercial agreements; advocating in and litigating video-game and esports-related disputes; procuring and licensing service providers, closed- and open-source libraries, and platform licenses; and protecting against product liability.
Partner, Capital Markets & Securities | Gaming
Partner, Capital Markets & Securities
Mandatory Vaccination Policies for Employees: Enforceable or a Shot in the Dark?
Subscribe for updates
Get updates delivered right to your inbox. You can unsubscribe at any time.
By clicking "Accept All Cookies", you agree to the storing of cookies on your device to enhance site navigation, analyze site usage, and assist in our marketing efforts.
Cookie Policy
Privacy Overview
This website uses cookies to improve your experience while you navigate through the website. Out of these, the cookies that are categorized as necessary are stored on your browser as they are essential for the working of basic functionalities of the website. We also use third-party cookies that help us analyze and understand how you use this website. These cookies will be stored in your browser only with your consent. You also have the option to opt-out of these cookies. But opting out of some of these cookies may affect your browsing experience.
Necessary cookies are absolutely essential for the website to function properly. This category only includes cookies that ensures basic functionalities and security features of the website. These cookies do not store any personal information.
Any cookies that may not be particularly necessary for the website to function and is used specifically to collect user personal data via analytics, ads, other embedded contents are termed as non-necessary cookies. It is mandatory to procure user consent prior to running these cookies on your website.