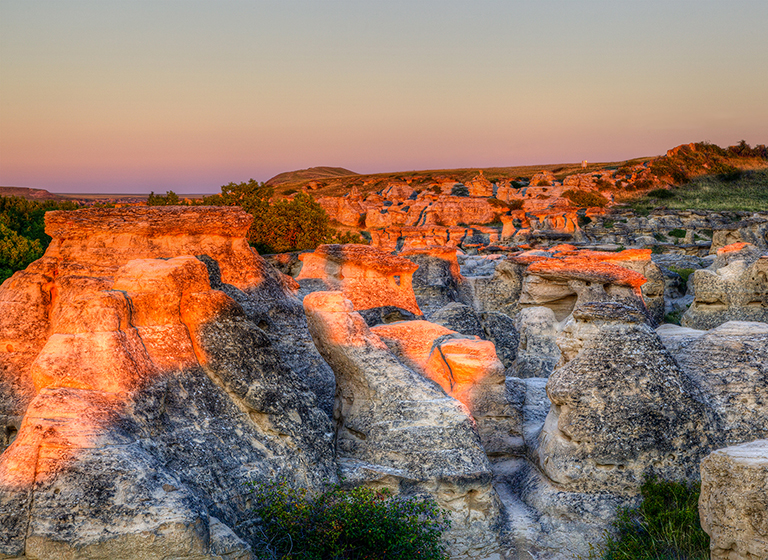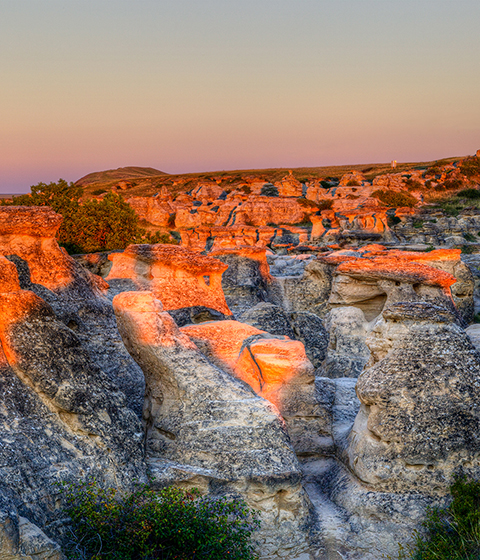 Canadian natural resource and infrastructure projects become all-the-more complex when aboriginal and treaty rights or claims are involved, and successful consultation with First Nations, Metis and Inuit (FNMI) communities can be the difference between a project coming to fruition on schedule or being halted entirely.
Tapping the knowledge and experience of a law firm proficient in aboriginal affairs is the prudent choice of natural resource and infrastructure leaders. McMillan LLP has an intrinsic comprehension of aboriginal rights and has established constructive relationships with aboriginal groups across Canada and stands ready to assist in the consultation process required by the Canadian government and directly negotiate economic benefits arrangements.
McMillan LLP's lawyers that serve on the aboriginal portfolio have extensive experience securing mutually beneficial agreements through FNMI consultations. We also have a successful track record of ensuring that timely and defensible permits can be issued irrespective of whether or when an economic benefits agreement is reached.
In a niche industry like Canadian aboriginal law, the importance of fostering respectful relationships with decision-makers within the FNMI community and government bodies cannot be understated. Being the only Canadian law firm with a partnering government relations firm (McMillan Vantage Policy Group), we have done just that. Our team members have served as legal advisor to the Congress of Aboriginal Peoples, chief treaty negotiator, head of the British Columbia Environmental Assessment Office, deputy minister of Energy, Mines and Petroleum Resources, and chief of staff to a former Prime Minister.
McMillan empowers our clients to lead by:
Advising and representing aboriginal groups invested as partners in major projects;
Counselling on commercial deals involving Indian Act bands and aboriginal corporations;
Negotiating engagement agreements, exploration agreements and impact benefit agreements with aboriginal groups;
Advising on working with federal and provincial governments concerning aboriginal consultation;
Advising on the impact of Canada's anti-corruption laws.
Our Government and Public Policy Group works closely with our environmental, energy, real estate, capital markets and tax lawyers to successfully represent clients on court matters involving Canadian aboriginal law. We're proud of our earned reputation for success at all levels of court, including the Supreme Court of Canada.
Subscribe for updates
Get updates delivered right to your inbox. You can unsubscribe at any time.
Our website uses cookies that are necessary for site navigation, user input, and security purposes. By continuing to use our website, you are agreeing to our use of cookies as described in our
Cookie Policy
.
Privacy Overview
This website uses cookies to improve your experience while you navigate through the website. Out of these, the cookies that are categorized as necessary are stored on your browser as they are essential for the working of basic functionalities of the website. We also use third-party cookies that help us analyze and understand how you use this website. These cookies will be stored in your browser only with your consent. You also have the option to opt-out of these cookies. But opting out of some of these cookies may affect your browsing experience.
Necessary cookies are absolutely essential for the website to function properly. This category only includes cookies that ensures basic functionalities and security features of the website. These cookies do not store any personal information.
Any cookies that may not be particularly necessary for the website to function and is used specifically to collect user personal data via analytics, ads, other embedded contents are termed as non-necessary cookies. It is mandatory to procure user consent prior to running these cookies on your website.