Webinars
Corporate Counsel CPD Webinar Series: LGBTQ2+ Inclusion: Making Meaningful Connections and Activating Allyship
Corporate Counsel CPD Webinar Series: LGBTQ2+ Inclusion: Making Meaningful Connections and Activating Allyship
Oct 22, 2020
Webinars
< 1

read
October 22, 2020
12:30 pm – 1:30 pm ET
Webinar
View the recorded webinar and access the presentation materials. You will need to create an account if this is your first time visiting the site.
Including LGBTQ2+ employees has gone from moral courage to a business imperative. We can't tell someone's sexual orientation or gender identity by looking at them, so the language we use to describe our identities has always been important and somewhat complex. Even those who identify as members of the LGBTQ2+ community can lose track of the most current and appropriate terms as well as how to use them in various workplace situations.
Join us on Thursday, October 22nd, as Jade Pichette, Manager of Programs at Pride at Work Canada discusses how to use inclusive language and how to act in allyship.
Ontario: This program has been accredited by the Law Society of Ontario for 60 minutes EDI Professionalism credit.
BC: This program contains 60 minutes of Practice Management.
Quebec: This program is pending approval for CLE from the Quebec Bar.
Other Jurisdictions: Please contact us at events@mcmillan.ca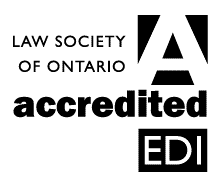 Subscribe for updates
Get updates delivered right to your inbox. You can unsubscribe at any time.
Our website uses cookies that are necessary for site navigation, user input, and security purposes. By continuing to use our website, you are agreeing to our use of cookies as described in our
Cookie Policy
.
Privacy Overview
This website uses cookies to improve your experience while you navigate through the website. Out of these, the cookies that are categorized as necessary are stored on your browser as they are essential for the working of basic functionalities of the website. We also use third-party cookies that help us analyze and understand how you use this website. These cookies will be stored in your browser only with your consent. You also have the option to opt-out of these cookies. But opting out of some of these cookies may affect your browsing experience.
Necessary cookies are absolutely essential for the website to function properly. This category only includes cookies that ensures basic functionalities and security features of the website. These cookies do not store any personal information.
Any cookies that may not be particularly necessary for the website to function and is used specifically to collect user personal data via analytics, ads, other embedded contents are termed as non-necessary cookies. It is mandatory to procure user consent prior to running these cookies on your website.