Events
The State of Play in Shareholder Activism: Issues, Concerns and Trends
The State of Play in Shareholder Activism: Issues, Concerns and Trends
Join us on Tuesday, February 28, 2023 for a series of engaging discussions on shareholder activism in Canada. Industry experts will share valuable insights into regulatory and market issues, concerns and trends.
Agenda 
7:30 – 8:30 am
Registration and Networking Breakfast (in-person only)
8:30 – 8:45 am
Welcome Address
8:45 – 10:15 am
Consecutive Panel Discussions

Topics:

  Regulation of Proxy Fights / Trending Legal Issues Facing Shareholder Activism
  ESG Activism – What's Next
  M&A Activism
  Governance and Diversity
  Effective Activism Defence

10:15 – 11:00 am
Fireside Chat with Carson Block
A discussion focused on whether there is a need to change the Canadian short selling regulations and whether Short Selling Activism is beneficial to, or a problem, in Canada.
11:00 am
Event Close
Speakers Include
Alan Bayless
Partner,
Longview Communications Inc.
Carson Block
CEO, CIO,
Muddy Waters Capital LLC
Paul D. Davis
Chair of Board of Partners,
Partner, Capital Markets & Securities, M&A,
McMillan
Naizam Kanji
General Counsel,
Ontario Securities Commission
David J. Salmon
President,
Laurel Hill Advisory Group
Sandra Zhao
Partner, Capital Markets & Securities, M&A,
McMillan
Gordon Smith
Associate Manager,
Legal Services, Corporate Finance,
British Columbia Securities Commission
Details and Registration
Tuesday, February 28, 2023
In-person
7:30 am – 8:30 am PST – Registration and Networking Breakfast
8:30 am – 11:00 am PST – ProgramParadox Hotel – South Ballroom
1161 W Georgia St,
Vancouver, BC, V6E 0C6
(map)
Online
The full program will be streamed live. Log-in details will be e-mailed closer to the event date.
For more information and to RSVP to this event, please contact events@mcmillan.ca. Please RSVP by Thursday, February 23, 2023.
Hosted in collaboration with: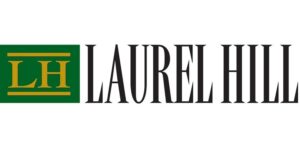 Subscribe for updates
Get updates delivered right to your inbox. You can unsubscribe at any time.
Our website uses cookies that are necessary for site navigation, user input, and security purposes. By continuing to use our website, you are agreeing to our use of cookies as described in our
Cookie Policy
.
Privacy Overview
This website uses cookies to improve your experience while you navigate through the website. Out of these, the cookies that are categorized as necessary are stored on your browser as they are essential for the working of basic functionalities of the website. We also use third-party cookies that help us analyze and understand how you use this website. These cookies will be stored in your browser only with your consent. You also have the option to opt-out of these cookies. But opting out of some of these cookies may affect your browsing experience.
Necessary cookies are absolutely essential for the website to function properly. This category only includes cookies that ensures basic functionalities and security features of the website. These cookies do not store any personal information.
Any cookies that may not be particularly necessary for the website to function and is used specifically to collect user personal data via analytics, ads, other embedded contents are termed as non-necessary cookies. It is mandatory to procure user consent prior to running these cookies on your website.