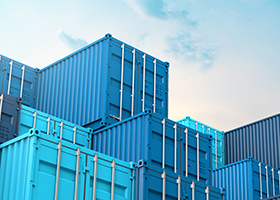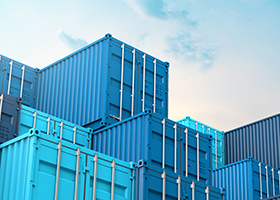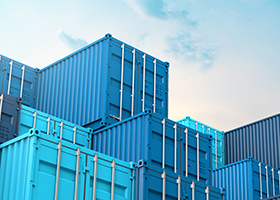 Webinars
Franchise Law Webcast: Trends Affecting Franchise Systems Operating in Canada
Franchise Law Webcast: Trends Affecting Franchise Systems Operating in Canada
Apr 25, 2019
Webinars
< 1

read
April 25, 2019
12:00 pm – 1:00 pm
Webcast
To view the recording click here.
Franchise and distribution arrangements are important to our global economy. Robust franchise and distribution networks enable businesses to expand beyond their home markets and sell their products, services and customer experiences on a national or international stage.
We understand the laws regulating the Canadian franchise sector present unique challenges for franchisors looking to expand into the Canadian marketplace. In this interactive Q&A style webinar, members of our franchise and distribution team will provide an overview of the Canadian legal landscape and recent trends affecting franchise systems operating in Canada.
Topics include:
An overview of Canadian franchise laws
The risks of being an "accidental franchisor"
Cybersecurity issues affecting franchise systems
Recent franchise disclosure issues
Practical tips on expansion into the Canadian marketplace
During the webinar, you will have an opportunity to submit questions to McMillan's franchise and distribution team to help you navigate Canada's unique legal landscape.
Agenda
12:00 pm – 12:45 pm |  Panel Presentation
12:45 pm – 1:00 pm   |  Live Q+A Period
Continuing Professional Development (CPD)
This program qualifies for the following:
60 minutes Substantive CPD, ON
60 minutes CPD, BC
60 minutes CLE, QC
We look forward to an engaging discussion and lively Q&A session.
Date and Time
Thursday, April 25, 2019
12:00 pm – 1:00 pm
Moderator:
John Clifford
Partner
Presenters:
W. Brad Hanna
Partner
Mitch Koczerginski
Associate
Andrae Marrocco
Partner
Adriana Rudensky
Associate
For more information, please contact events@mcmillan.ca.
Subscribe for updates
Get updates delivered right to your inbox. You can unsubscribe at any time.
Our website uses cookies that are necessary for site navigation, user input, and security purposes. By continuing to use our website, you are agreeing to our use of cookies as described in our
Cookie Policy
.
Privacy Overview
This website uses cookies to improve your experience while you navigate through the website. Out of these, the cookies that are categorized as necessary are stored on your browser as they are essential for the working of basic functionalities of the website. We also use third-party cookies that help us analyze and understand how you use this website. These cookies will be stored in your browser only with your consent. You also have the option to opt-out of these cookies. But opting out of some of these cookies may affect your browsing experience.
Necessary cookies are absolutely essential for the website to function properly. This category only includes cookies that ensures basic functionalities and security features of the website. These cookies do not store any personal information.
Any cookies that may not be particularly necessary for the website to function and is used specifically to collect user personal data via analytics, ads, other embedded contents are termed as non-necessary cookies. It is mandatory to procure user consent prior to running these cookies on your website.