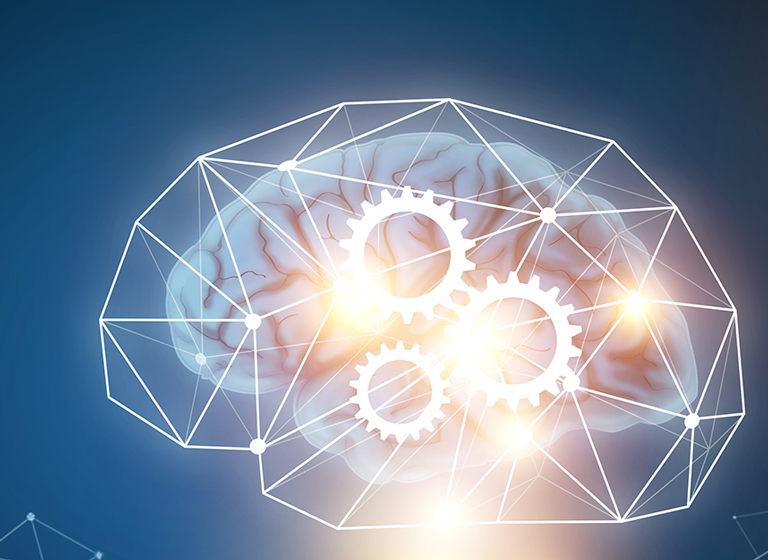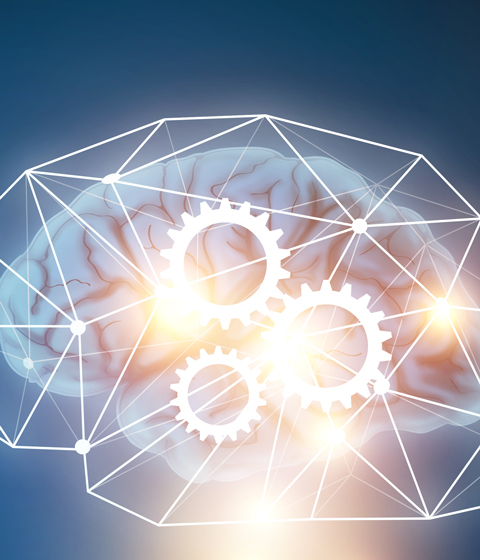 Publications
McMillan LLP's CUSMA Dispute Settlement Scoreboard
McMillan LLP's CUSMA Dispute Settlement Scoreboard
March 11, 2022
Regulatory Law Bulletin
3

minute

read
Introduction
The Canada-United States-Mexico Agreement ("CUSMA") [1] entered into force on July 1, 2020, replacing the two and a half decade-old North American Free Trade Agreement ("NAFTA").
Despite remaining one of the largest and deepest trade relationships in the world, [2] various prominent trade disputes have arisen between Canada, Mexico and the United States under the CUSMA.
We are pleased to introduce the "McMillan LLP CUSMA Dispute Settlement Scoreboard", which provides overview and analysis of ongoing and concluded CUSMA disputes. The Scoreboard keeps a running tally of who has scored "points" in dispute settlement under CUSMA.
The Scoreboard provides the views of McMillan LLP International Trade Group. Points are granted based on which side ultimately prevailed in the dispute (ie, the country whose position the decision-maker ultimately favoured), in conjunction with the decision's broader impact. [3]
The views expressed through this Scoreboard are those of the authors, and do not necessarily represent those of the firm more broadly, nor does this constitute legal advice. Readers are cautioned against making any decisions based on this material alone. Rather, specific legal advice should be obtained.
Background on the relevant dispute settlement mechanisms contained in the CUSMA [4] can be found in the pages following the Scoreboard.
The Score
As of February 18, 2022, ten disputes have been initiated under CUSMA and two have been decided by panels.[5] The score stands at United States: 1, Canada: 1, with Mexico remaining for now on the sidelines, albeit with cases of its own before panels. See our Scoreboard below for more information and analysis on each dispute. McMillan LLP will update this resource as information on CUSMA disputes becomes available.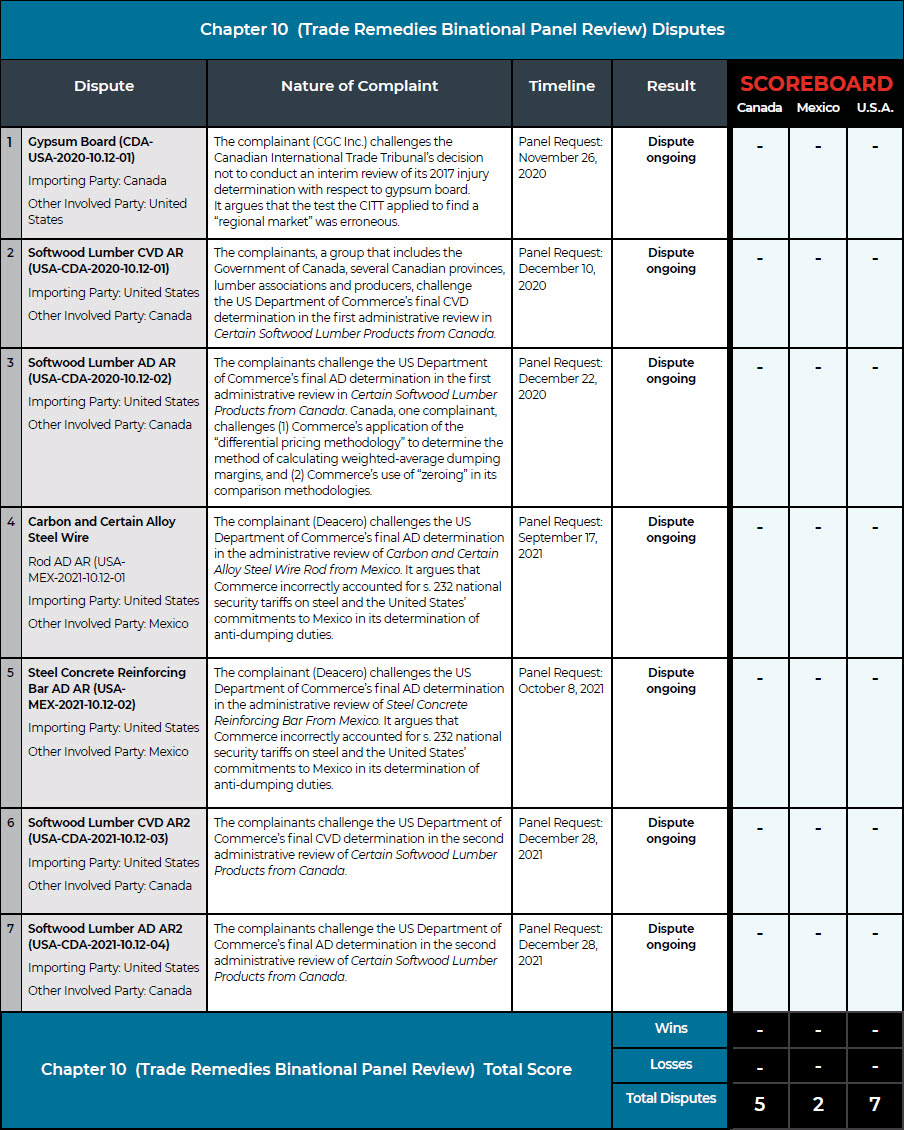 [1] Known in the United States as the United States–Mexico-Canada Agreement ("USMCA")
[2] The value of international trade between Canada, Mexico and the United States was over USD $ 1.1 trillion in merchandise in 2019
[3 ] For example, if a country launches a dispute against another with 10 unique claims, and that country is successful in only one of those 10, it is entirely possible that the Scoreboard would accord the point to the defending party (especially if the only claim on which the complaining party was successful was minor or of less important).
[4] These are Chapter 10, Trade Remedies Binational Panel Review; Chapter 14, Investor-State Dispute Settlement as between Mexico and the United States; and Chapter 31, General Dispute Settlement.
[5] This does not include disputes that continue under NAFTA, which we have excluded from the Scoreboard.
by William Pellerin and Philip Kariam
A Cautionary Note
The foregoing provides only an overview and does not constitute legal advice. Readers are cautioned against making any decisions based on this material alone. Rather, specific legal advice should be obtained.
© McMillan LLP 2022
Subscribe for updates
Get updates delivered right to your inbox. You can unsubscribe at any time.
Our website uses cookies that are necessary for site navigation, user input, and security purposes. By continuing to use our website, you are agreeing to our use of cookies as described in our
Cookie Policy
.
Privacy Overview
This website uses cookies to improve your experience while you navigate through the website. Out of these, the cookies that are categorized as necessary are stored on your browser as they are essential for the working of basic functionalities of the website. We also use third-party cookies that help us analyze and understand how you use this website. These cookies will be stored in your browser only with your consent. You also have the option to opt-out of these cookies. But opting out of some of these cookies may affect your browsing experience.
Necessary cookies are absolutely essential for the website to function properly. This category only includes cookies that ensures basic functionalities and security features of the website. These cookies do not store any personal information.
Any cookies that may not be particularly necessary for the website to function and is used specifically to collect user personal data via analytics, ads, other embedded contents are termed as non-necessary cookies. It is mandatory to procure user consent prior to running these cookies on your website.