COVID-19 Webinars
Corporate Counsel CPD Webinar Series: Mental Health in a Legal Workplace – A Story from the Inside
Corporate Counsel CPD Webinar Series: Mental Health in a Legal Workplace – A Story from the Inside
COVID-19 Webinars
< 1

read
October 6, 2020
12:30 pm – 1:30 pm ET
Webinar
Beth Beattie shares her personal story of living with bipolar disorder while working as a lawyer. She addresses the prevalence of mental illness in law offices and discusses the isolation and stigma associated with it especially during the era of COVID-19. Her discussion includes the array of reasons why lawyers choose not to disclose mental illness and how certain barriers can be overcome. Tips for getting well, staying well and developing resilience during the pandemic are provided. Beth talks about signs to look for in colleagues who may not be doing well and how best to support them.
Join us on Tuesday, October 6th, as Beth Beattie, Senior Counsel at the Ministry of the Attorney General Civil Law explores the topic of concealing and revealing mental illness at work.
Ontario: This program has been accredited by the Law Society of Ontario for 60 minutes EDI Professionalism credit.
BC: This program contains 60 minutes of Practice Management.
Quebec: This program is pending approval for CLE from the Quebec Bar.
Other Jurisdictions: Please contact us at events@mcmillan.ca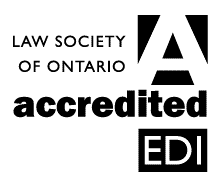 Subscribe for updates
Get updates delivered right to your inbox. You can unsubscribe at any time.
Our website uses cookies that are necessary for site navigation, user input, and security purposes. By continuing to use our website, you are agreeing to our use of cookies as described in our
Cookie Policy
.
Privacy Overview
This website uses cookies to improve your experience while you navigate through the website. Out of these, the cookies that are categorized as necessary are stored on your browser as they are essential for the working of basic functionalities of the website. We also use third-party cookies that help us analyze and understand how you use this website. These cookies will be stored in your browser only with your consent. You also have the option to opt-out of these cookies. But opting out of some of these cookies may affect your browsing experience.
Necessary cookies are absolutely essential for the website to function properly. This category only includes cookies that ensures basic functionalities and security features of the website. These cookies do not store any personal information.
Any cookies that may not be particularly necessary for the website to function and is used specifically to collect user personal data via analytics, ads, other embedded contents are termed as non-necessary cookies. It is mandatory to procure user consent prior to running these cookies on your website.