Frédérique Gay is a paralegal in the Montreal Litigation Group. She assists lawyers in commercial litigation and class actions and her experience includes managing complex files and drafting proceedings and settlement agreements.
Frédérique also has significant experience in aviation law and for many years has assisted international organizations (including the International Air Transport Association) and international airlines in their business relationships with the Canadian regulatory authorities, mainly in respect of regulatory compliance and operational issues.
Frédérique graduated with a Master in Commercial and Transportation Law from the Université d'Aix-en-Provence, and has previously worked in law firms in France where she acquired experience in maritime and land transportation law, litigation, commercial law, and real estate law.
---
---
On June 1, 2020, the CTA issued the Accessible Transportation for Persons with Disabilities Regulations Application Exemption Order.
On May 24, 2019, after many months of consultations with various stakeholders, the Canadian Transportation Agency ("CTA") formally adopted the Air Passenger Protection Regulations (the "APPR").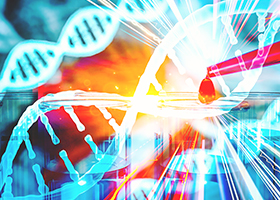 The Canadian Cancer Society completed its amalgamation with the Canadian Breast Cancer Foundation following their announcement to merge in October 2016. McMillan LLP was retained on the transaction by the Canadian Cancer Society.
Ontario Infrastructure and Lands Corporation closes financing on $1.2 billion Highway 407 East Phase 2 Project
Subscribe for updates
Get updates delivered right to your inbox. You can unsubscribe at any time.