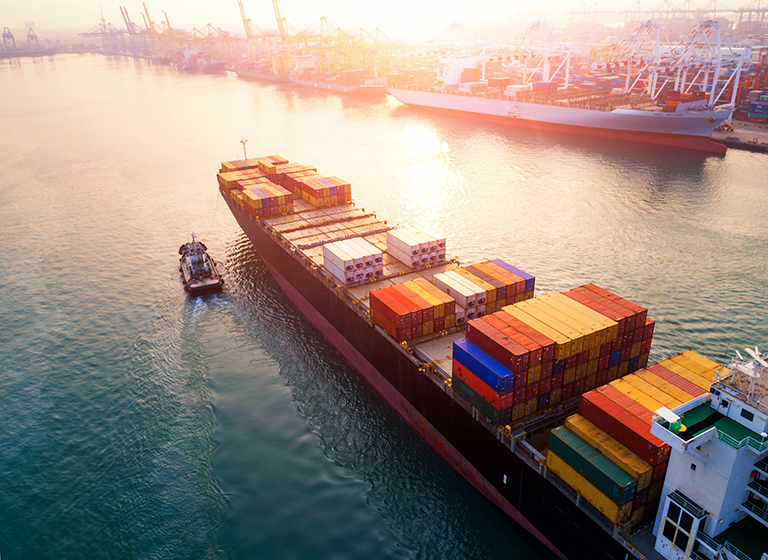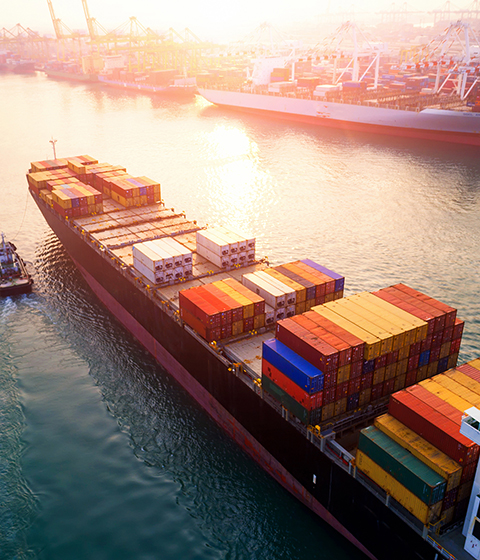 MARINE
With an export-driven economy, marine freight and passenger transportation is a vital part of Canada's economic health. The Marine industry is also replete with challenges, from vast geography to rapidly changing economics to physical changes brought on by new marine channels and technological innovation. Regional, national and global regulations apply to everything from intra- and inter-modal competition, as well as environmental compliance and response, safety and service levels. A smart legal partner with expertise in maritime and transport law can help maritime, and transport leaders navigate these tumultuous waters. One of Canada's most highly reputed Maritime law firms, McMillan combines strategic foresight about the industry with a strong track record of assisting many of the leading organizations that engage in marine commerce. Our maritime lawyers help our clients anticipate challenges before they surface while assisting with day-to-day operational matters in coastal, inland and ocean freight transport through the proper application of transport and maritime law.
A legacy player in the marine industry, our maritime lawyers represented the consortium of users that organized and formed the St. Lawrence Seaway Management Corporation in the commercialization of the management and operations of the Seaway. We routinely work with shippers, ship owners and charter parties, suppliers of marine equipment, lenders and government agencies. We work on the regulatory and public policy aspects of marine law and handle commercial and regulatory dispute resolution.
McMillan professionals help clients lead by:
Representing clients in commercial and regulatory disputes
Comparative legal and economic analysis
Advising on contracts of affreightment and cargo claims
Advising on the transportation of dangerous goods
Negotiating the supply and financing of marine equipment and services
Advising on bills of lading and the liability of carriers for damage to goods
Securing insurance coverage and negotiating or litigating claims
Advising on environmental compliance, claims and remediation
Assisting with the importation of non-Canadian vessels into Canada and coasting trade waivers and duty remission
Advising on the purchase, sale and mortgaging of ships
Advising with respect to the arrest of vessels and cargoes
Advising in fisheries matters, including administrative and criminal claims and charges
Subscribe for updates
Get updates delivered right to your inbox. You can unsubscribe at any time.
Our website uses cookies that are necessary for site navigation, user input, and security purposes. By continuing to use our website, you are agreeing to our use of cookies as described in our
Cookie Policy
.
Privacy Overview
This website uses cookies to improve your experience while you navigate through the website. Out of these, the cookies that are categorized as necessary are stored on your browser as they are essential for the working of basic functionalities of the website. We also use third-party cookies that help us analyze and understand how you use this website. These cookies will be stored in your browser only with your consent. You also have the option to opt-out of these cookies. But opting out of some of these cookies may affect your browsing experience.
Necessary cookies are absolutely essential for the website to function properly. This category only includes cookies that ensures basic functionalities and security features of the website. These cookies do not store any personal information.
Any cookies that may not be particularly necessary for the website to function and is used specifically to collect user personal data via analytics, ads, other embedded contents are termed as non-necessary cookies. It is mandatory to procure user consent prior to running these cookies on your website.