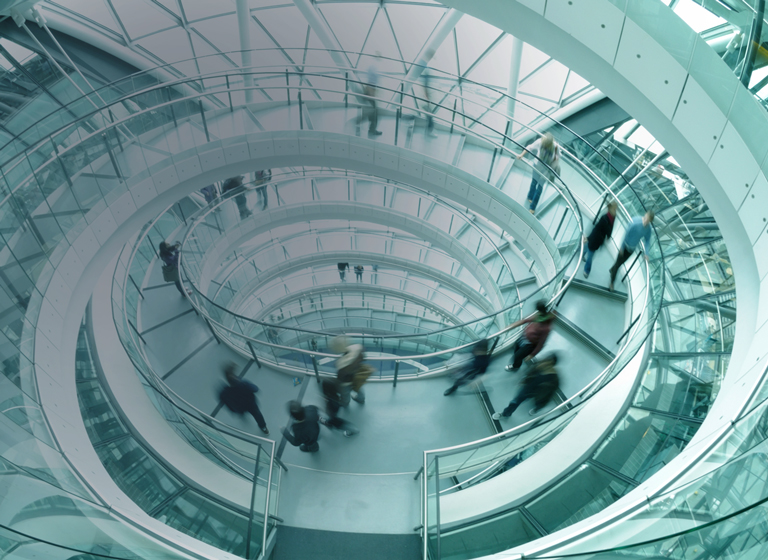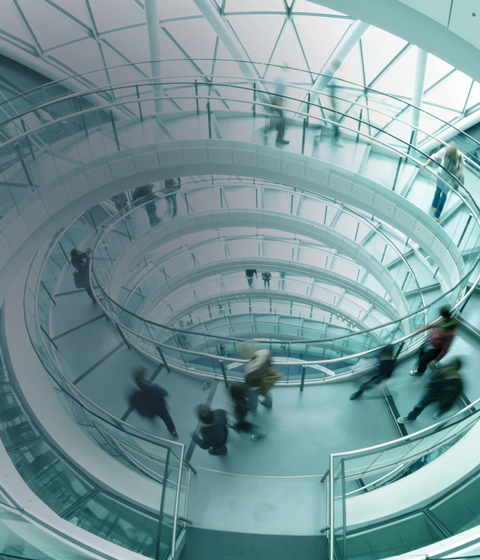 Careers
Welcome! Learn more about a legal career at McMillan, a leading business law firm.
Why McMillan
Welcome
At McMillan, our lawyers, students and business professionals are highly valued team players with a passion for learning, client service and exposure to all facets of business law. We recruit lawyers, students and Business Professionals from diverse backgrounds and interests who will provide the highest quality legal service, make a positive contribution to our work environment and whose personal qualities reflect the firm's core values of Respect, Teamwork, Commitment, Client Service and Professional Excellence.
McMillan is committed to fostering a culture of equity, diversity and inclusion that respects and embraces the unique backgrounds, perspectives, experiences and talents of individuals at all levels of the firm. This helps every firm member to realize their full potential and enhances their ability to achieve professional excellence. Equity, diversity and inclusion is advanced at McMillan under the leadership of our Equity, Diversity & Inclusion Committee, and through progressive firm policies and participation by the firm and its members in various organizations.
Career Opportunities for Lawyers
At McMillan we know that the success of our firm relies on the professional excellence of our lawyers. We recognize that finding the right people is only the first step – we also need to invest in each of our lawyers and provide them with the tools needed to achieve their full potential. Our top-tier training and work, coupled with our collaborative and supportive work environment, ensure that you will be equipped for success as an associate or partner.
We offer a wide spectrum of professional development programs and training opportunities designed to advance our lawyers' skills throughout their career, from technical skills to practice management and business development. We offer an ongoing core curriculum geared to different levels, ensuring access to professional development throughout a lawyer's career.
We are committed to ensuring that lawyers receive challenging and diverse work assignments and we encourage our lawyers to assume a high degree of responsibility for client matters early in their careers. We offer a formal mentoring program for associates, and an annual assessment process designed to provide clear, constructive guidance to achieve career goals.
At McMillan we have identified recruiting as critical to our continued success, and are committed to growing our team of talented lawyers. If you are interested in taking the lead in your career, we invite you to view our current lawyer opportunities.
View Opportunities
Leading Training and Professional Development
We are committed to providing our lawyers with innovative and focused training at every stage, to assist them in developing their substantive legal skills, professional skills and to help them grow their profile and practice.
Collaborative Support and Mentoring
Our culture is dynamic, positive and team-oriented. We believe that quality mentoring is crucial to lawyer development, and we provide this through a formal mentoring program and more informal mentoring relationships.
Strategic Growth Through Recruitment
We view recruitment as critical to the continued success of the firm. We look beyond our immediate needs to ensure that we have a plan for strategic growth in key practice areas. Our recruitment strategy is an investment in our collective future and a priority for the firm.
Programs for Law Students
McMillan provides opportunities for high achieving law students who demonstrate our core values of respect, teamwork, commitment, client service and professional excellence. Our summer and articling students benefit from top-tier training, formal and informal mentorship, and challenging and exciting work. We also plan fun social events so you can get to know your peers.
Many of our associates and partners started as law students at McMillan. We're also consistently recognized as one of Canada's Top Employers for Young People.
Are you interested in joining our award-winning team?
View Student Programs
Equity, Diversity and Inclusion
McMillan's commitment to equity, diversity and inclusion creates a collaborative environment, where all firm members are empowered to work as a team in order to best serve our clients. Learn more about Equity, Diversity and Inclusion at McMillan.
Making A Difference
McMillan gives generously through pro bono legal services, law school scholarships and funding, as well as community-based philanthropy. See how McMillan makes a difference.
Meet Our Students
We are proud of our strong team of students across McMillan's offices. Click here to meet our current students.
Career Opportunities for Law Clerks & Paralegals
At McMillan LLP, our Law Clerks and Paralegals play a vital role in our client service teams and are fundamental to our success as one of Canada's most highly regarded business law firms.
Our Law Clerks and Paralegals work closely with our Lawyers to help our clients solve their toughest legal and business challenges. Law Clerk and Paralegal candidates apply to McMillan because of our reputation for providing rewarding, challenging work in a dynamic, fast-paced team environment. Many of our Law Clerks and Paralegals have been with us for their entire careers.
McMillan LLP is a team of teams. Guided by our core values of respect, teamwork, commitment, client service and professional excellence, we all work together to ensure the absolute best outcomes for our clients. As an organization, we voice, listen to, and constructively discuss diverse viewpoints, in order to solve our clients' toughest business challenges. McMillan is an environment where diversity of thought, collaboration and innovation thrive.
View Opportunities
Learning and Growth
McMillan offers our Law Clerks and Paralegals continuous opportunities to learn, build relationships and achieve professional goals. In addition to receiving a competitive salary, a comprehensive benefits plan and an employee pension plan, we recognize extraordinary contributions through employee recognition plans, and provide educational opportunities for everyone at McMillan so they remain at the top of their game.
With a strong focus on professional development, employee wellness, team building and a collaborative approach to getting things done, Law Clerks and Paralegals at McMillan get the support they need to grow and develop professionally and personally. We know that when people are at their best personally, they bring their best selves to work.
Are you interested in playing a key role at one of Canada's most highly regarded business law firms? View our Law Clerk and Paralegal job opportunities here.
Career Opportunities for Business Professionals
McMillan offers challenging and rewarding work for committed and innovative business professionals who thrive in a stimulating and fast-paced environment.
Business Professionals at McMillan hold a vital role in delivering exceptional service for our clients and supporting the business needs of our legal professionals. Guided by our core values, business professionals constantly seek collaboration and innovation, all with a spotlight to create winning integrated solutions.
As a national law firm, McMillan takes pride in our collegial work environment. It offers flexibility and values the diverse perspectives that each unique firm member brings to the team. With a focus on a competitive compensation and benefits package, McMillan also is proud to offer a variety of wellness programs and social responsibility initiatives across Canada. Driven to make a difference McMillan Business Professionals equity, diversity and inclusion endeavours and community deeds are recognized firm-wide.
Business Professional Opportunities at McMillan include:
• Legal Support Services
• Office Services & Facilities
• Marketing & Business Development
• Information Technology
• Finance
• Human Resources
• And so much more
Are you a business professional looking for a challenging and rewarding career, working with a collaborative team at a leading-edge law firm?
View Opportunities
Top Employer for Young People
McMillan has consecutively been named one of Canada's Top Employers for Young People.
Learn More
Learning and Growing
Professional Development is central to each firm member at McMillan. We are proud to offer an extensive catalogue of online learning workshops to enhance the professional growth of our Business Professionals.
McMillan is at the forefront by using progressive technology platforms that drive efficiency and productivity. Through collaboration and quality assurance Business Professionals have the tools they need to excel and thrive in their role.
With our competitive recruitment and retention efforts, the best and the brightest continue to excel through promotion and national projects.
Subscribe for updates
Get updates delivered right to your inbox. You can unsubscribe at any time.
Our website uses cookies that are necessary for site navigation, user input, and security purposes. By continuing to use our website, you are agreeing to our use of cookies as described in our
Cookie Policy
.
Privacy Overview
This website uses cookies to improve your experience while you navigate through the website. Out of these, the cookies that are categorized as necessary are stored on your browser as they are essential for the working of basic functionalities of the website. We also use third-party cookies that help us analyze and understand how you use this website. These cookies will be stored in your browser only with your consent. You also have the option to opt-out of these cookies. But opting out of some of these cookies may affect your browsing experience.
Necessary cookies are absolutely essential for the website to function properly. This category only includes cookies that ensures basic functionalities and security features of the website. These cookies do not store any personal information.
Any cookies that may not be particularly necessary for the website to function and is used specifically to collect user personal data via analytics, ads, other embedded contents are termed as non-necessary cookies. It is mandatory to procure user consent prior to running these cookies on your website.