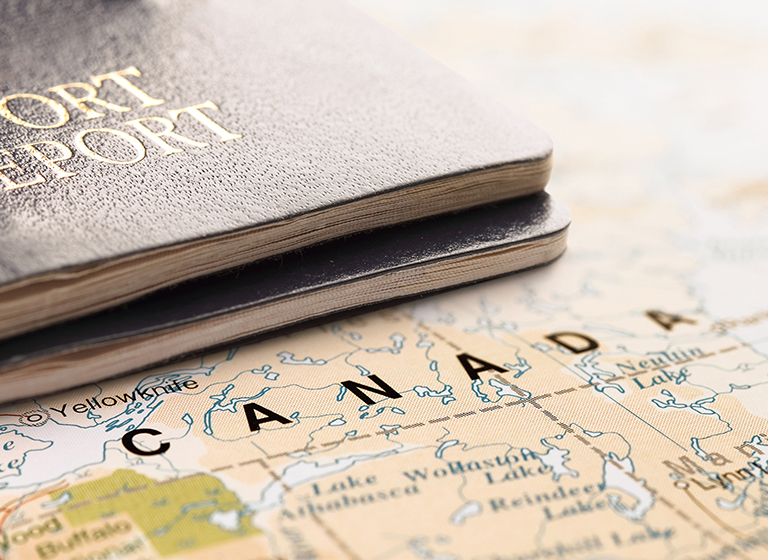 In today's global business landscape, the war for top talent knows no borders, often mandating Canadian business leaders to cast their recruiting net farther from home. Organizations intent on retaining a competitive edge require a business immigration law firm that understands the complex and ever-evolving nature of the country's immigration system to bring in global top talent. McMillan's Employment and Labour Relations Group provides legal counsel to businesses, investors and professionals intent on growing their global talent pool. We help you avoid legal pitfalls so you can execute quickly and efficiently to bring the best people into your organization.
McMillan's immigration lawyers help clients understand and work within Canada's immigration system, designing immigration strategies that are tailored to the specific needs of the Canadian market and the incoming executive's qualifications. We provide creative solutions regarding how, where, and under which program or category applicants should apply for temporary and permanent immigration. McMillan's lawyers also keep a close eye on the latest developments in immigration laws and their potential impact on your business.
As with every McMillan practice, our immigration lawyers are committed to exemplary client service. With award-winning lawyers across disciplines, and specialists in corporate, employment and tax areas, we're well-equipped to help you successfully navigate the legal hurdles of your most complex cross-border hiring decisions. Our services include:
Assisting with business immigration documents, including:

Work permit applications and extensions
Labour market opinion applications
Permanent residence applications
Temporary resident permit applications
Applications for business visitor status and other exemptions from work permit or labour market opinion requirements
Work/study/visitor permit applications for family members accompanying work permit holders

Advising on criminal and medical inadmissibility issues
Assessing eligibility under provincial health care plans
Advising on the impact of mergers, acquisitions and other business transactions on existing foreign worker work permits
Subscribe for updates
Get updates delivered right to your inbox. You can unsubscribe at any time.
Our website uses cookies that are necessary for site navigation, user input, and security purposes. By continuing to use our website, you are agreeing to our use of cookies as described in our
Cookie Policy
.
Privacy Overview
This website uses cookies to improve your experience while you navigate through the website. Out of these, the cookies that are categorized as necessary are stored on your browser as they are essential for the working of basic functionalities of the website. We also use third-party cookies that help us analyze and understand how you use this website. These cookies will be stored in your browser only with your consent. You also have the option to opt-out of these cookies. But opting out of some of these cookies may affect your browsing experience.
Necessary cookies are absolutely essential for the website to function properly. This category only includes cookies that ensures basic functionalities and security features of the website. These cookies do not store any personal information.
Any cookies that may not be particularly necessary for the website to function and is used specifically to collect user personal data via analytics, ads, other embedded contents are termed as non-necessary cookies. It is mandatory to procure user consent prior to running these cookies on your website.